By Erin Gilmore
For some riders, the standout moments of their career are marked by memorable trips through the ingate. Some recall the best victories of their students. And for still others, a career is defined by their horse of a lifetime.
As far as Kate Considine is concerned, that horse is, was, and will always be Caretano.
The petite trainer with straight brown hair that falls down the middle of her back is a familiar face in Southern California, where she has owned and operated Willow Brook Stables for the last 15 years. When she dons her ever-present wide-brimmed sun hat and oversized sunglasses, its easy to see why others regard her as "all business" while she's on the job at a competition, but Considine admits that perception isn't altogether accurate.
"People don't know how much fun we have," she says. "We crack up all the time at the barn, and I spoil my horses completely. I think they give a little extra when they know they're loved."
By that theory, the big bay gelding who put Considine and her student Hannah Goodson-Cutt on the map in 2010 knows that he's loved enough for several lifetimes. Under Considine's guidance, Caretano and Goodson-Cutt made a record-breaking clean sweep of the Small Junior and Grand Junior Hunter championships on the Indoors circuit that year, winning at Harrisburg, Pennsylvania, Washington and the National Horse Show.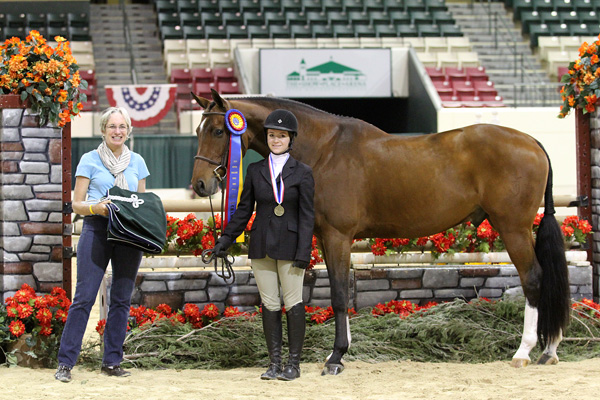 Caretano and Goodson-Cutt at Capital Challenge, 2010. © Jennifer Wood Media
And while the offers poured in to purchase Caretano, Goodson-Cutt and her family never considered separating their horse from Considine. Three years later, Caretano still occupies his stall at Willow Brook as a happy and sound 17-year-old.
"We call him the giving tree," says Considine. "He made all of our dreams come true. It's rare in this sport to say that, and for all of us, Caretano was a gift."
For Considine, Caretano is the embodiment of why she chose the often tumultuous line of work in the horse world. Originally from Michigan, she decided at an early age that she wanted to be a trainer, and threw herself into working hard and climbing the ladder.
"I went from being a groom, to a groom who got to show," Considine explains. "Then I was an exercise rider. Every job I got was a step up to where I wanted to go. I did want to be a grand prix rider, but then I realized my passion and skills were with the hunters – teaching riders and developing horses."
After working in Europe and on the East Coast, Considine settled in California. She gave birth to her daughter Kata in 2006, and relishes juggling the jobs of trainer and mom. Especially when they merge together. Kata, who is a bit nervous in the saddle, has bonded with Caretano, and he's become the only horse she rides as she learns to post the trot and sit the canter.
The program at Willow Brook is professional, with a family-friendly vibe. A trio of California's best shows are within commuting distance for the clients, which makes a horse showing lifestyle manageable for the working professionals who ride with Considine. And while the juniors such as Goodson-Cutt grow up and go off to college, they always return to the barn on visits home.
Although Caretano is mostly retired from the big ring now, Considine hints that should all keep going well, he may make an appearance in the crossrail division next year with Kata. If it pans out, that turn around the ring will be yet another evolution in the life of a horse that Considine can mark her career by – one that she will always cherish as she continues to give her all to the Willow Brook clients and horses.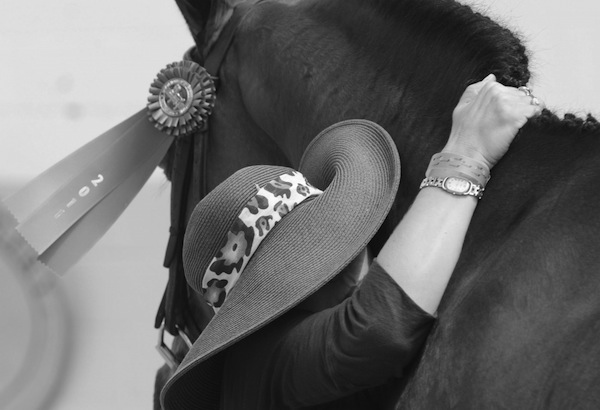 © Cathrin Cammett