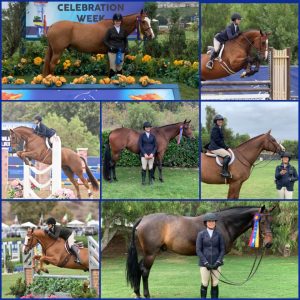 Team Willow Brook had a great time at Blenhiem Summer Classic!
Jen & First & Goal took the Champion ribbon in the Adult Amateur Hunters on the grass
Kata & Lennox RW were Champion in the Junior Hunters with a perfect score of 50 winning every class
Steph & Close Up earned top ribbons in the AO's
Kata picked up the ride on Bragging Rights and was Champion in the Lg Pony's. Thanks Devon & Gabby for the ride!