Lake View Terrace, CA – June 10, 2013 – Willow Brook Stables, a premier hunter, jumper, equitation, and pony show stable located in Los Angeles, California, is celebrating its 15th year. Kate Considine, owner and head trainer, is amazed how fast the years have flown by and how her clients have grown. She's prepared to forge ahead with another 15 years of success with a new set of clients.
"Once they become a part of the family, they don't leave. The years pass so fast, the kids grow up and it's unbelievable the incredible people they blossom into," noted Considine.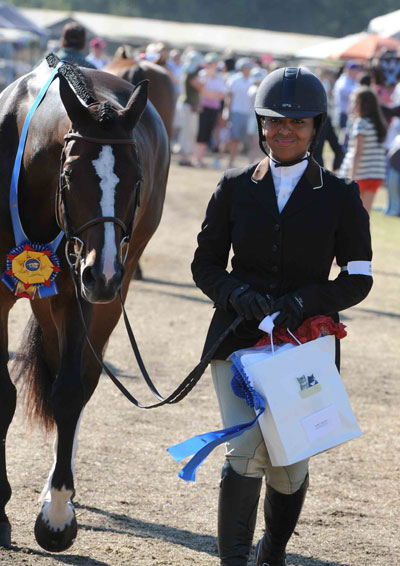 From the short stirrup ring to earning championships across the country, Considine has produced some top-notch riders. Positive reinforcement, enjoying the ride, and winning the blue ribbon are all a part of the program.
Considine explained, "To celebrate the last fifteen years we wanted to think of simple words that described what we strive for – learn, laugh, love and succeed summed it up."
In the Beginning
In the sport for over 25 years, Considine's passion for horses started in Michigan at age four where she competed in the pony divisions, Junior Hunters and equitation until she graduated high school. To expand her knowledge, she learned more about show jumping working for Anne Kursinski and then Mark Leone. Plus she spent two years working, riding, and competing in Europe, which was an invaluable education.
"When I came back from Europe and worked in Wisconsin, I found that I loved teaching and wanted to do it at the top level. I came out to California and after a year decided to open up my own business. Nicoletta Von Heidegger started riding ponies with me and we had some solid success. From there it just took off," she remembered.
Del Mar to Devon, Menlo to Washington, over the past decade plus, Considine feels lucky to have competed at some of the best shows the sport has to offer. She has developed a string of horses and ponies that have won and continue to win in the best company.
Considine smiled, "The 15 years have gone by like the blink of an eye. I have always had wonderful families that have come in with a dream, wanting to be the best and I worked on making their dreams come true."
Dreams Do Come True
Major national and regional results include multiple top finishes and record breaking wins for Hannah Goodson-Cutt and her horse Caretano. The duo had a banner year in 2010 in the Small Junior Hunter 16-17 Division, earning Championships in the year end Zone 10 standings, Capital Challenge Overall Grand Junior Hunter, Pennsylvania National, Washington International, National Horse Show, the $50,000 National Horse Show Hunter Classic and the WCHR National Junior Hunter Championship.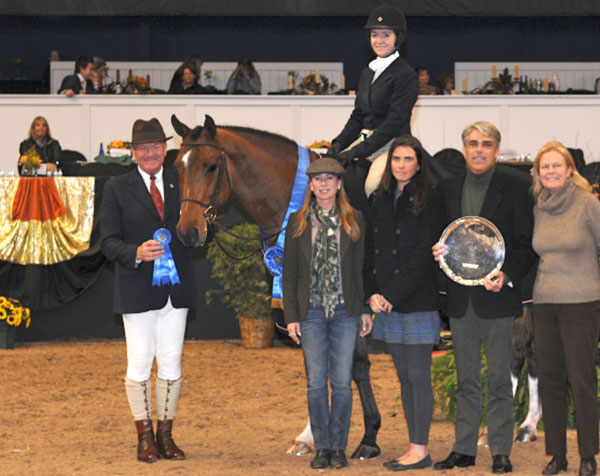 "We broke, and created, records in 2010 with Hannah and Caretano," Considine recalled. "In this sport, to get the ability to do something that nobody else has ever done before and to do it with a student that I raised was amazing. Plus we bought an unproven horse in the Hunter ring and turned him in to a winner, which was so special. Sure it was nice to win everywhere, but the best part is that we did it all together, Hannah and me. I taught Hannah from the beginning. We were the only ones that ever competed on the horse in the hunter ring."
Considine has also trained top riders such as Stephanie Goodson, Corinne Miller, Olivia Kohan, Ilene Kurtzman, Paris Sellon, the Applegate family and up-and-comers such as young rider Wylie Nelson. But the training program at Willow Brook also works well with adults.
"I have a client that rides with me who is 55 years old. She came to me two years ago so scared that she wouldn't even canter on her horse. She's gone from terrified to showing in the ring on that very horse she brought in two years ago. And she is earning scores in the 80s in the hunter classes. She is riding great and she is happy. She told me, 'Thank you so much for giving me the sport back,' and that was a really nice thing to hear," said Considine.
"I enjoy riding, but teaching and creating a great horse and rider combination is the most rewarding and I just want to keep doing it," Considine noted. "I love to bring kids up in the sport. From the pony finals to winning at the best shows in the country, making the dream come true. I have done it a couple of times and want to do it again and again."
Learning the Language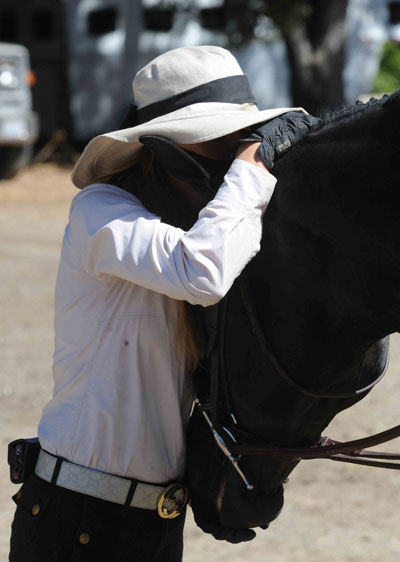 "I really like to ride and know every horse that I have and teach every customer that I have. I want to be there when they walk into the ring," Considine noted. "We are a small business that trains the horse and rider at an intimate level. Riding horses is like a relationship, but you have to learn to communicate in a new language. Part of my job as a trainer is to help the riders communicate with the horses and also to work with the horses to communicate to their riders. I try to work as a liaison between the two with the goal of being the best competitor in the ring for the short time that we perform. Every horse has their own sort of spirit and I try different avenues to recognize each one."
Creating that bond between horse and rider, Considine's clients have received many awards at top levels. Some notable ones over the years include 2010 WCHR Southwest Region Adult Amateur Reserve Championship for Stephanie Goodson & Concorde, 2006 WCHR Southwest Region Reserve Champion Pony Rider Olivia Kohan, 2003 WCHR Southwest Region Champion & Reserve Champion Pony Riders Sofie and Gabby Applegate, 2002 WCHR National Champion Pony Rider Sofie Applegate, 2002 WCHR Southwest Region Champion Children's Rider Gabby Applegate, and 2001 WCHR Southwest Region Reserve Champion Pony Rider Nicoletta Von Heidegger.
With building strong roots and growing to your full potential as a goal, the tree in the Willow Brook logo is fitting. 'Come Grow With Us' is a motto that Considine continues to offer at Willow Brook Stables.
Reprinted with permission from Jennifer Wood Media.