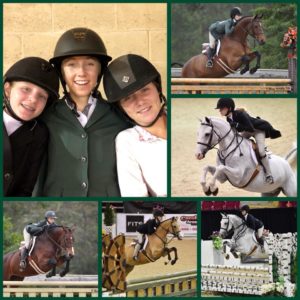 What an amazing time at The Capital Challenge Horse Show!
We had some awesome trips in the THIS National Children's Medal Finals at Capital Challenge! Avery Glynn & Cocon 4 were Champion and Amber Ayyad & Theodore were Reserve Champion! Gabby Sokolow & Magnolia were 7th, Stella Wasserman & Fernway Park were 8th, and  Kata Rickard & Lost in Blue won the 1st round with scores 87, 88 and 89 to finish 10th overall!
Tessa Buchanan, Izzy Coxe and Kata Rickard were all great at Capital Challenge. There Horsemanship and Sportsmanship really showed the entire horse show. Congratulations, girls.